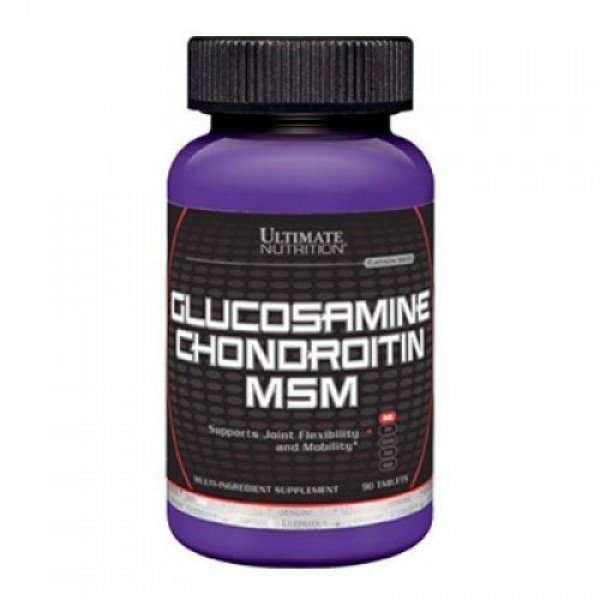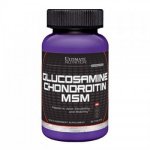 Ultimate Nutrition Glucosamine & Chondrointin & MSM 90 tablets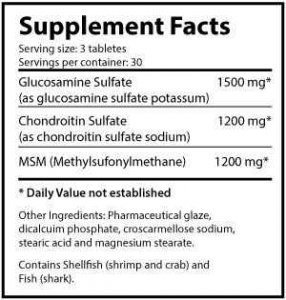 Description
Glucosamine is an amino sugar that is usually produced in the human body. It is necessary for the construction and proper recovery of connective tissue and healthy joint cartilage. Chondroitin sulfate also occurs naturally in the body. Similar to glucosamine, chondroitin is a building block of proteoglycans: large protein molecules that give cartilage elasticity. Chondroitin sulfate acts by attracting liquid into proteoglycan molecules and stimulating collagen production. MSM is useful for maintaining healthy joints.
Each portion contains:
1500 mg of glucosamine sulphate
1200 mg chondroitin sulfate
1200 mg MCM
Directions: Take 1 tablet 3 times a day or after a meal.
Recommendation: Team Power & beauty encourages you to contact our consultants that are available in our shops. This will achieve the optimization of your individual intake consistent with your training and eating plan, as well as other individual characteristics typical of each person!
Do not use if compromised integrity. Exposure to heat, light or air can affect the taste or smell, so keep away from direct sunlight or heat and store in a cool dark place. Keep sealed when not in use.
Warning: This product is intended solely as a dietary supplement. Do not use as a sole source of nutrition. Keep out of reach of children.
Link to the original site:  https://www.ultimatenutrition.com/product/glucosamine-chondroitin-msm/