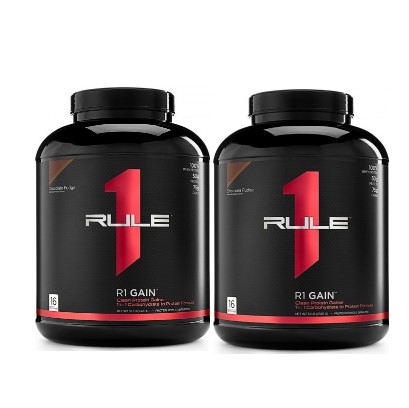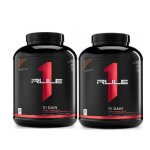 Rule One 2 pieces Gain /Stack/ – 100.00BGN for one
250.00 лв.
Rule One 2 pieces Gain / Stack / = BGN 200.00
Rule One Gain – 2 pieces x BGN 125.00 = BGN 250.00
You save = BGN 50.00
Description
You are in good shape, but you need more mass? But not anything, but pure muscle mass. Bet on R1 Gain – a significantly improved gainer formula, additionally enriched with protein – exactly 50g. Unlike the widely available gainers on the food supplement market, which do not focus mainly on the amount of calories in R1 Gain, the emphasis is on the quality and origin of the calories. Less carbohydrates, less sugar, more quality protein.

-530 calories
-50 g Whey protein – whey isolate is the primary source of protein
-75 g complex carbohydrate mixture with organic rice bran and Carb 1 ™ High in BCAAs and other key amino acids Carefully blended and packaged in a GMP-certified manufacturing facility in the United States