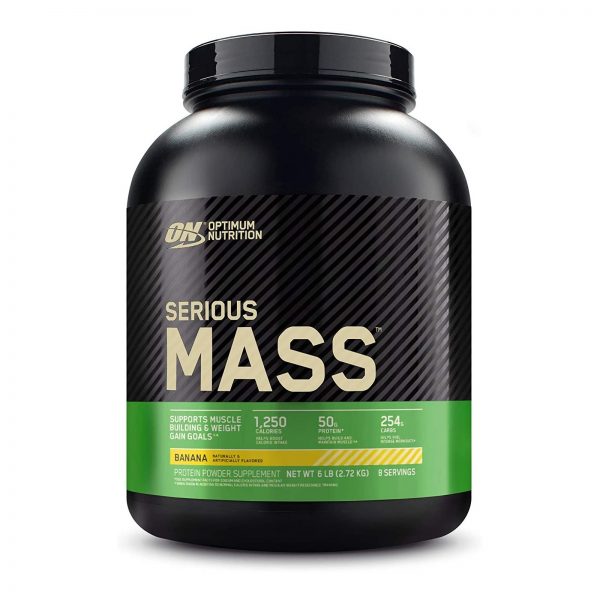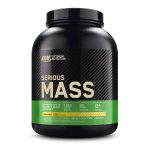 Optimum Nutrition Serious Mass 6lb
58.00 лв.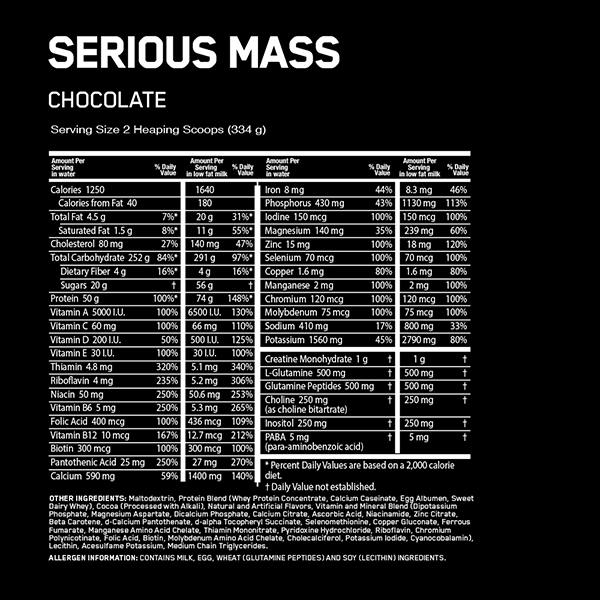 Description
Additional information
Reviews (0)
Description
Serious Gains, Serious Taste, Serious Mass™
Size is an advantage in many sports, but some athletes have a hard time gaining weight. You can only eat so much food. Serious Mass™ is the ultimate in weight gain formulas, with 1250 calories per serving and 50 grams of protein to support muscle growth and repair. This instantized powder makes the ideal post work-out and between meals shake for sizing up your goals. Serious Mass™ provides you with the tools you need to pack on the pounds and when coupled with serious weight room effort – develop your physique to the fullest.
1250 Calories
50 g of Whey Protein
25 Vitamins and Minerals
Creatine and Glutamine
Ideal formula to support weight gains
Enjoy post work-out and between meals
Available in a range of sizes and great tasting flavours
Directions:Mix 2 heaped scoops with 710 ml of water.

Recommendation: Team Power & beauty encourages you to contact our consultants that are available in our shops. Thereby you will achieve the optimization of your individual intake consistent with your training and eating plan, as well as other individual characteristics typical of each person!


Storage: Due to the complex structure of the active ingredients in this product, shake once a week and before use to ensure proper ratio of ingredients in the mixture and effectiveness per dose.

Do not use if compromised integrity. Exposure to heat, light or air can affect the taste or smell, so keep away from direct sunlight or heat and store in a cool dark place. Keep sealed when not in use.

Warning: This product is intended solely as a dietary supplement. Do not use as a sole source of nutrition. Keep out of reach of children.

Link to oficial site:  https://www.optimumnutrition.com/en-gb/product/serious-mass