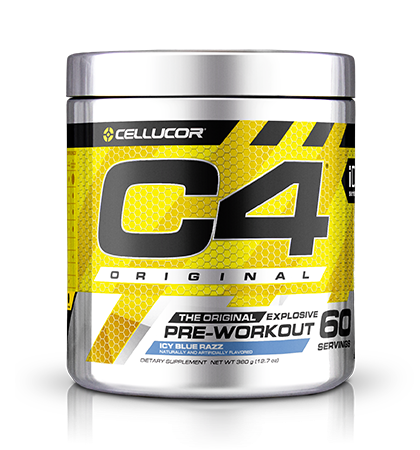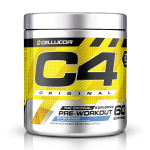 Cellucore C4 (60serv.)
57.00 лв.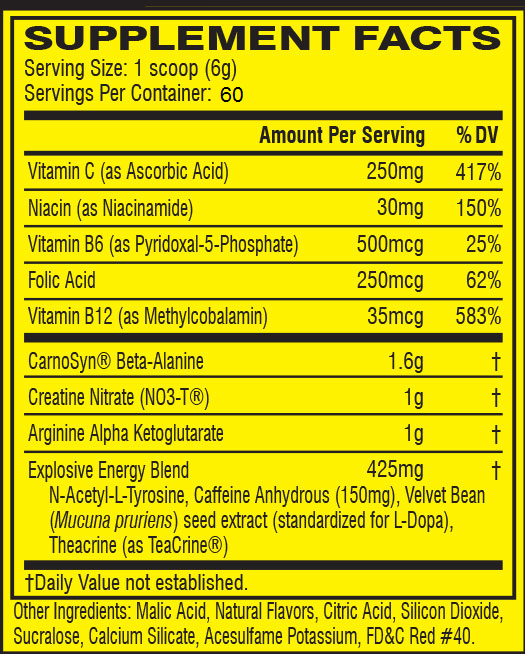 Description
Additional information
Reviews (0)
Description
C4 was the blast heard around the world when it launched in 2011. It's helped gym junkies, weekend warriors, and competitive athletes everywhere rise to become their own versions of legendary.
The Fourth Generation C4 is the next level of innovation and refinement. Its formula is now more dialed in, more potent, and includes the breakthrough ingredient, TeaCor for improved energy that comes on quickly and lasts longer.*
The C4 formula includes ingredients that help promote energy, pumps and performance.
Directions:  Do not exceed recommended daily intake. Use only as directed.
Take one serving (1 scoop) mixed with (4-6 oz) of water 20-30 minutes before training. Once tolerance has been assessed and you are looking for an additional boost of energy, take one additional serving (1 scoop) before training.
Note: This product is not suitable for people with high blood pressure, heart problems and pregnant women. If you suffer from any chronic illness, consult a doctor before use.
Recommendation: Team Power & beauty encourages you to contact our consultants that are available in our shops. Thereby you will achieve the optimization of your individual intake consistent with your training and eating plan, as well as other individual characteristics typical of each person!
Storage: Due to the complex structure of the active ingredients in this product, shake once a week and before use to ensure proper ratio of ingredients in the mixture and effectiveness per dose.
Do not use if compromised integrity. Exposure to heat, light or air can affect the taste or smell, so keep away from direct sunlight or heat and store in a cool dark place. Keep sealed when not in use.
Warning: This product is intended solely as a dietary supplement. Do not use as a sole source of nutrition. Keep out of reach of children.
Link to the original site: https://www.cellucor.com/c4