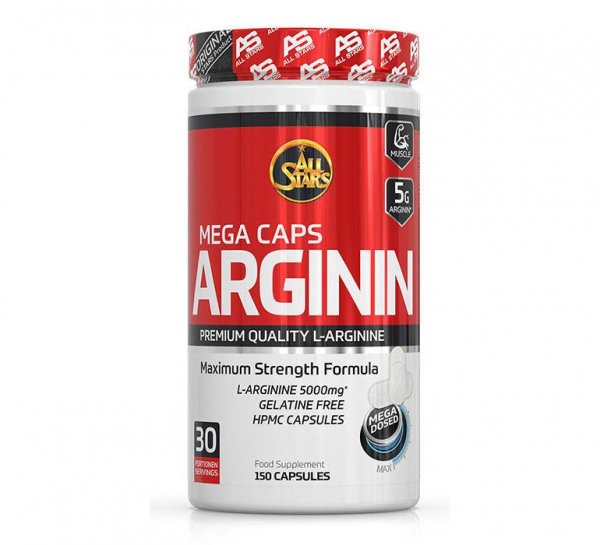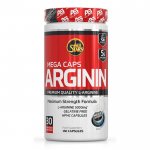 All Stars Arginin Mega Caps 150 capsules Coming soon !!!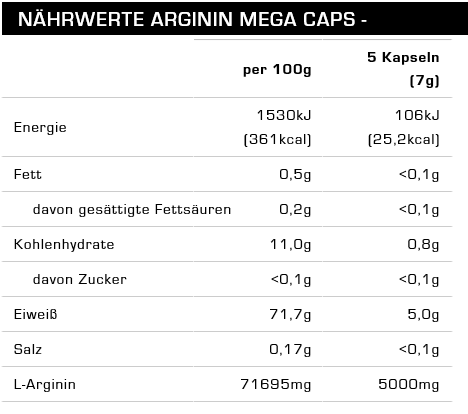 Description
L-Arginine is an amino acid that acts as a precursor to Nitrogen Oxide (NO) in the human body. Nitrogen Oxide helps supply oxygen and nutrients to your muscles for better performance and greater pumping! without gelatin
-5000 mg L-arginine per serving
– easy-to-swallow capsules
-150 capsules designed for 30 workouts
Directions: Take 5 capsules (1 portion) 30 minutes before workout.
Recommendation: Team Power & beauty encourages you to contact our consultants that are available in our shops. Thereby you will achieve the optimization of your individual intake consistent with your training and eating plan, as well as other individual characteristics typical of each person!
Do not use if compromised integrity. Exposure to heat, light or air can affect the taste or smell, so keep away from direct sunlight or heat and store in a cool dark place. Keep sealed when not in use.
Warning: This product is intended solely as a dietary supplement. Do not use as a sole source of nutrition. Keep out of reach of children.
Link to the original site: https://www.all-stars.de/produkt/arginin-mega-caps/