Universal GH MAX
50.00 лв.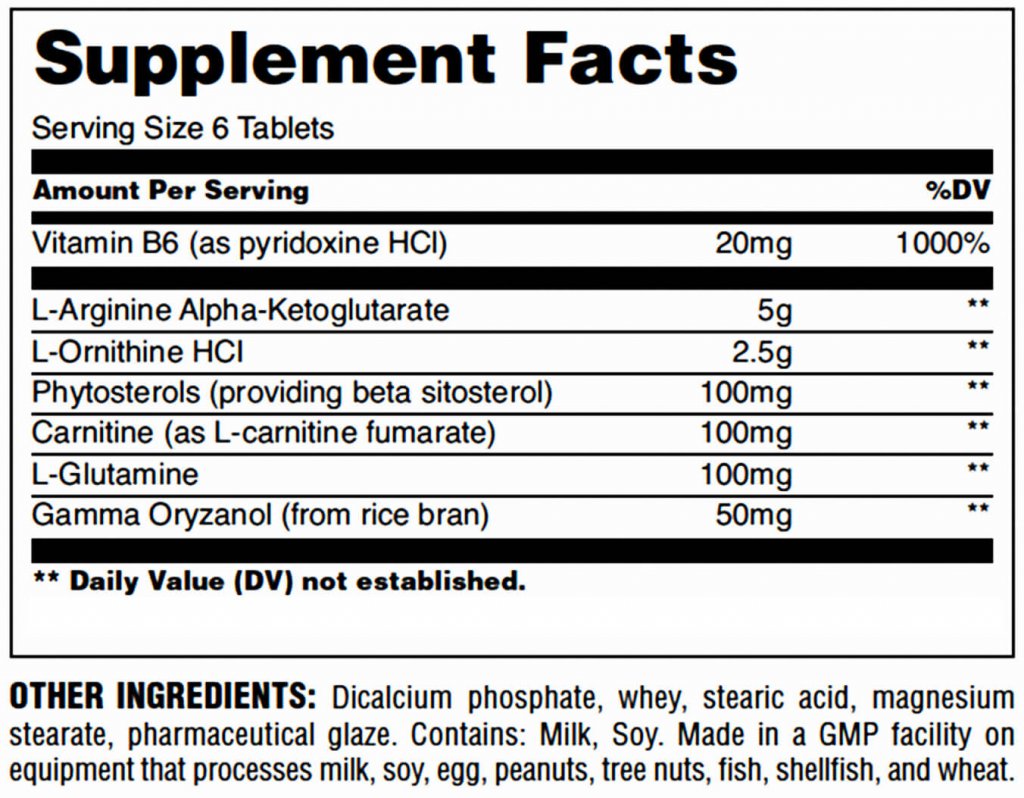 • Blend of GH secretagogues
• Vitamins
• Increase nitrogen retention
• Enhance protein synthesis
• Reduce protein breakdown
• 2:1 ratio of arginine to ornithine
Description
GH Max is a growth hormone (GH) support supplement consisting of a select blend of GH secretagogues, vitamins and other nutrients. One of the most anabolic hormones around, GH helps increase nitrogen retention, enhance protein synthesis and reduce protein breakdown. Only GH Max provides the pharmacologically-proven 2:1 ratio of arginine to ornithine, revered by bodybuilders for its efficacy in enhancing growth hormone output naturally.
DOSAGE: Take 6 tablets daily on an empty stomach. Take 4 tablets before workouts and 2 before bed
Recommendation: The Power & Beauty team advises you to contact our consultants at your company's convenience stores. This will optimize your individual intake according to your training and nutritional plan, as well as other individual features specific to each person!
Do not use if integrity is impaired. Exposure to heat, light or air may affect the taste or aroma, so keep away from direct light or heat and store in a dark and cool place. Keep sealed when not in use.
Warning: This product is only intended as a food supplement. Do not use as the sole source of nutrition. Keep out of the reach of children.
Link to the official site: https://www.universalusa.com/products/gh-max