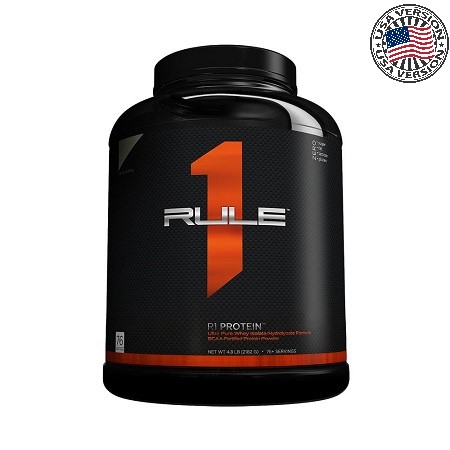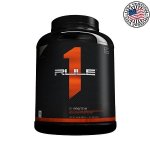 Rule One Proteins R1 Proteins 76 serving
175.00 лв.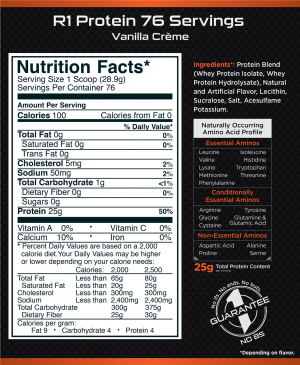 Description
Additional information
Reviews (0)
Description
This protein is one of the company's leading products. Contains 100% pure whey isolate, quick-drying hydrolyzate and nothing extra. We do not approve the use of thickeners, enhancers, amino spikes and fillers. As a result, R1 Proteins is among the leaders of all currently marketed.
– 25g of fast-digesting whey protein;
– More than 6g BCAA per dose;
– Easily soluble in a shaker or even a glass of water;
– Produced under strict control in a GMP plant;
Directions: Dissolve one scoop of product in 200m. cold water. Take after rehabilitation work or between meals.
Recommendation: The Power & Beauty team advises you to contact our consultants at your company's convenience stores. This will optimize your individual intake according to your training and nutritional plan, as well as other individual features specific to each person!
Storage: Due to the complex structure of active ingredients in this product, shake once a week and before use to ensure proper mixing of the ingredients in the mixture and their effectiveness in a single dose.
Do not use if integrity is impaired. Exposure to heat, light or air may affect the taste or aroma, so keep away from direct light or heat and store in a dark and cool place. Keep sealed when not in use.
Warning: This product is only intended as a food supplement. Do not use as the sole source of nutrition. Keep out of the reach of children.
Link to the manufacturer's website: https://www.ruleoneproteins.com/r1-protein/