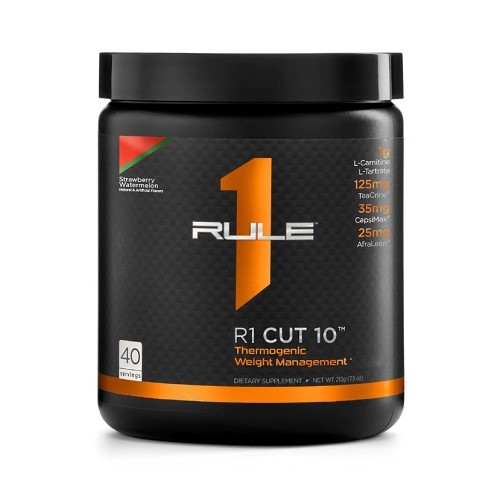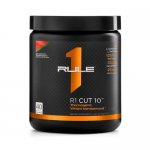 Rule One Proteins CUT 10 40 servings
89.00 лв.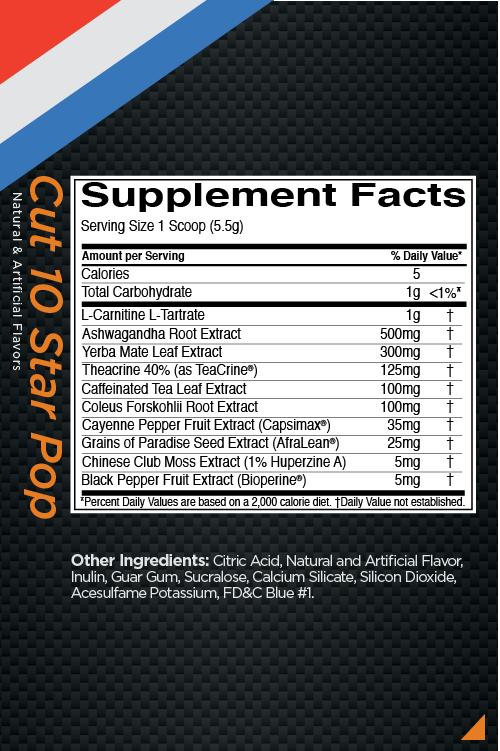 Description
Additional information
Reviews (0)
Description
Cut 10 is a thermogenic fatbar in the so-called "crash effect" that does not exist, which means that after the workout does not occur the feeling of fatigue and fatigue that occurs in most products in this class. A very important plus of the product is that it is dusty and can be easily dosed according to the individual requirements and tolerance of each user, and that it is in powder facilitates its absorption on an empty stomach and does not cause irritation of the lining and swelling.
The main ingredients of which are: Capsimax®- extract of red hot pepper improves fat metabolism, turning fat into energy, a lasting thermogenic effect, Bioperine – phytonutrients from black pepper that increases the bioavailability of other sasvavk product Grains of Paradise – raaski grains prilchat on black pepper but are completely different plant here its role is to enhance the thermogenic effect of the product. Cut 10 also contains a large dose of l-carnitine tartrate, which we know helps to burn fat by transporting it to the place where it is converted to energy also helps for normal cardiovascular and brain activity. The interesting thing about this product is the Asvaganda herb that lowers the level of cortisol (the stress hormone) to a minimum suitable for dieting and high-intensity training when the stress is increased. Another interesting ingredient in the product is Huperzine A, which improves concentration and mitigation.
Directions for use: As a dietary supplement, take one (1) scoop of R1 Cut 10 with 700-800 ml. cold water or your favorite drink. The dose may be individual for everyone according to their product tolerance!
Recommendation: The Power & Beauty team advises you to contact our consultants at your company's convenience stores. This will optimize your individual intake according to your training and nutritional plan, as well as other individual features specific to each person!
Storage: Due to the complex structure of active ingredients in this product, shake once a week and before use to ensure proper mixing of the ingredients in the mixture and their effectiveness in a single dose.
Do not use if integrity is impaired. Exposure to heat, light or air may affect the taste or aroma, so keep away from direct light or heat and store in a dark and cool place. Keep sealed when not in use.
Warning: This product is only intended as a food supplement. Do not use as the sole source of nutrition. Keep out of the reach of children.
Link to manufacturer's site: https://www.ruleoneproteins.com/r1-cut-10/