Optimum nutrition Opti-Lean Whey Bar
3.00 лв. – 3.50 лв.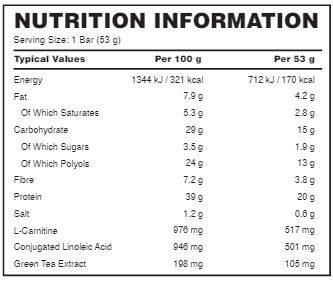 Description
Additional information
Reviews (0)
Description
OPTI-LEAN™ Whey bars are for anyone who wants to add more quality proteins pre or post exercise to support or maintain lean muscle growth. People who work hard at looking good because they want to feel good. Watching what you eat and exercising can be a lifestyle balancing act, and Optimum Nutrition's OPTI-LEAN™ range is here to help.
OPTI-LEAN™ Whey bars can be eaten anytime.
Directions: OPTI-LEAN ™ Whey bars can be eaten at any time.
Recommendation: The Power & Beauty team advises you to contact our consultants at your company's convenience stores. This will optimize your individual intake according to your training and nutrition plan as well as other individual features specific to each person!
Do not use if integrity is impaired. Exposure to heat, light or air may affect the taste or aroma, so keep away from direct light or heat and store in a dark and cool place. Keep sealed when not in use.
Warning: This product is only intended as a food supplement. Do not use as the sole source of nutrition. Keep out of the reach of children.
Link to original website: https://www.onacademy.co.uk/opti-lean-whey-bar