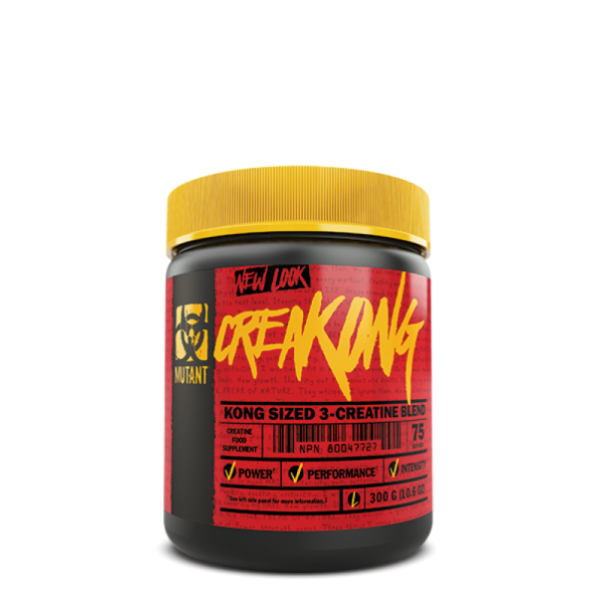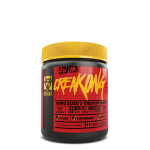 Mutant Creakong 300 grams Coming Soon !!!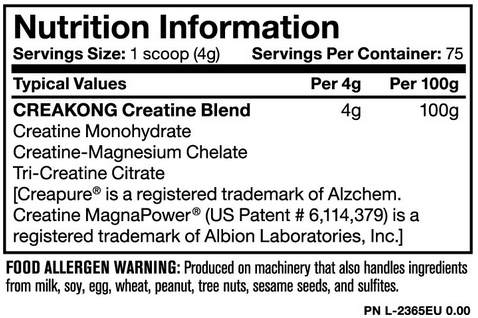 Description
MUTANT CREAKONG is the total solution for your creatine requirements. A blend of the three (3) best creatines on the planet, sourced directly from the patent holders themselves. This is simply the best pure creatine formula ever. Each creatine in MUTANT CREAKONG is supported by actual human studies, showing increases in lean muscle mass, maximum strength, and other performance markers. This isn't some gimmick formula. CREAKONG contains nothing but the best creatines in the world.
Directions for use: As a food supplement for adults performing high intensity exercise, take one serving 20–30 minutes before workout with at least 250–375 ml (~8–12 fl oz) of water.
Recommendation: Team Power & beauty encourages you to contact our consultants that are available in our shops. Thereby you will achieve the optimization of your individual intake consistent with your training and eating plan, as well as other individual characteristics typical of each person!
Storage: Due to the complex structure of the active ingredients in this product, shake once a week and before use to ensure proper ratio of ingredients in the mixture and effectiveness per dose.
Do not use if compromised integrity. Exposure to heat, light or air can affect the taste or smell, so keep away from direct sunlight or heat and store in a cool dark place. Keep sealed when not in use.
Warning: This product is intended solely as a dietary supplement. Do not use as a sole source of nutrition. Keep out of reach of children.
Link to the original site:https://shop.iammutant.com/shop/eu/supplements/mutantcreakong.html