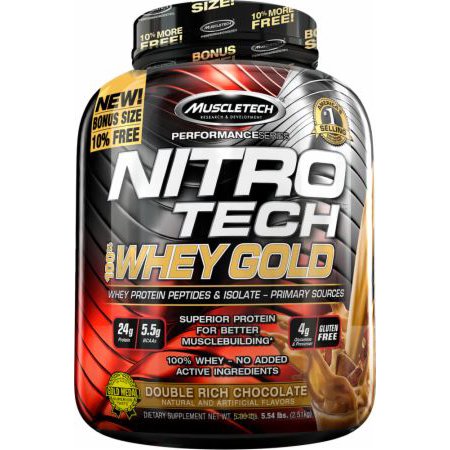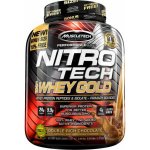 Muscletech Performance Series Nitro-Tech 100% Whey Gold 5.5lbs
99.00 лв.
Description
Additional information
Reviews (0)
Description
MuscleTech researchers reviewed numerous clinical trials on whey peptides, and the science shows that whey peptides can promote rapid recovery from exercise and even support an insulinogenic response for improved nutrient delivery. This means you are getting an ultra-pure, rapidly absorbed and quickly digested protein that allows you to recover faster, build more lean muscle mass and get better results from your training sessions! What's more, whey peptides have one of the highest biological values (BV) of any protein source, a value given to protein sources to measure how well they are absorbed and used by the body.

Directions: Dissolve one measuring spoon with 200ml of cold ox. Take after a workout as well as an additional meal.

Recommendation: Team Power & beauty encourages you to contact our consultants that are available in our shops. Thereby you will achieve the optimization of your individual intake consistent with your training and eating plan, as well as other individual characteristics typical of each person!

Storage: Due to the complex structure of the active ingredients in this product, shake once a week and before use to ensure proper ratio of ingredients in the mixture and effectiveness per dose.
Do not use if compromised integrity. Exposure to heat, light or air can affect the taste or smell, so keep away from direct sunlight or heat and store in a cool dark place. Keep sealed when not in use.
Warning: This product is intended solely as a dietary supplement. Do not use as a sole source of nutrition. Keep out of reach of children.

Link to the original site:  https://www.muscletech.com/py/products/performance-series/nitro-tech-100-whey-gold/