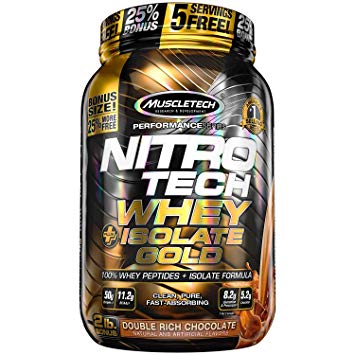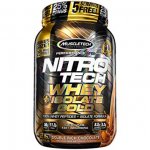 MuscleTech Nitro-Tech Whey + Isolate Gold 2lb.
68.00 лв.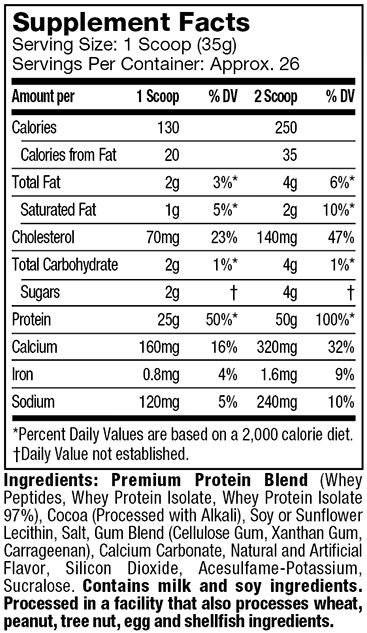 Description
Additional information
Reviews (0)
Description
When you're working on building your ideal body, you don't want to junk it up with fillers. NITRO-TECH® WHEY + ISOLATE GOLD is one of the purest forms of protein you can take in. Whey protein peptides and isolates are readily absorbed by the body, and our formula packs a massive 50g of protein per 2 scoops, plus a complete spectrum of musclebuilding amino acids. Get ready to make gains like you've never experienced.

Directions: Mix 1 scoop with of cold water or skim milk in a glass or shaker cup.
Note: This product is not suitable for people with high blood pressure, heart problems and pregnant women. If you suffer from any chronic illness, consult a doctor before using it.
Recommendation: The Power & Beauty team advises you to contact our consultants at your company's convenience stores. This will optimize your individual intake according to your training and nutritional plan, as well as other individual features specific to each person!
Do not use if integrity is impaired. Exposure to heat, light or air may affect the taste or aroma, so keep away from direct light or heat and store in a dark and cool place. Keep sealed when not in use.
Warning: This product is only intended as a food supplement. Do not use as the sole source of nutrition. Keep out of the reach of children.
Link to the manufacturer's website:http://www.muscletech.com/products/performance-series/nitro-tech-whey-protein-isolate/