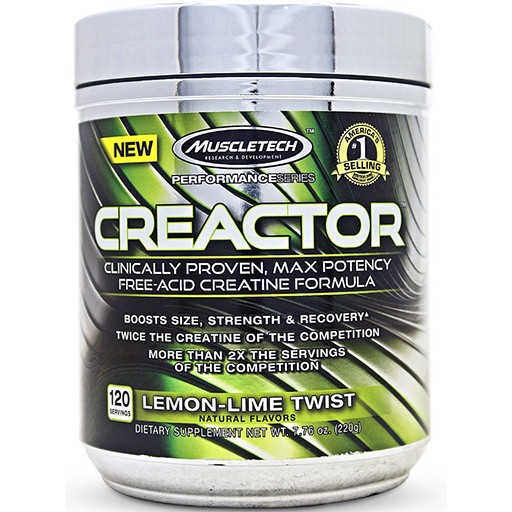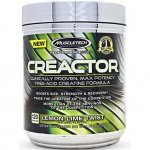 MuscleTech Creactor 120 doses ( lemon lime)
50.00 лв.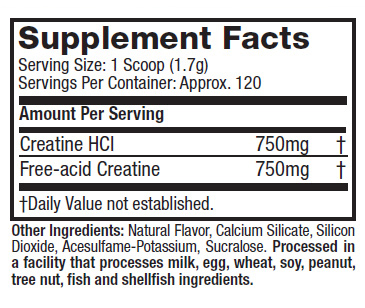 Description
Muscletech Creactor is a new, scientifically researched, improved formula that provides a highly effective micro-dose creatine. Each dose provides 750 mg of 100% ultra pure, laboratory-tested creatine hydrochloride (Creatine HCL) + 750 mg of free creatine, the purest form of creatine, free of acids and salts. This powerful, unprecedented ratio of reactin molecules provides an improved feel like never before!
Creactor® contains creatine hydrochloride, this unique form creatine contains hydrochloric acid, which increases its solubility and effectiveness. Purified from acids and salts, free creatine is the purest form of creatine in the world. This is due to the fact that free creatine is 100% pure creatine. By comparison, ordinary widespread creatine contains only 87% creatine and 13% water. This indicates that free creatine provides the most optimal powder / active substance ratio better than any other form!
Directions: Take Creactor® twice a day, taking 1 dose (1 spoon) dissolved in 200ml of water and 1 dose immediately after workout, and on weekdays one morning after getting up and at bedtime.
Recommendation: Team Power & beauty encourages you to contact our consultants that are available in our shops. Thereby you will achieve the optimization of your individual intake consistent with your training and eating plan, as well as other individual characteristics typical of each person!
Storage: Due to the complex structure of the active ingredients in this product, shake once a week and before use to ensure proper ratio of ingredients in the mixture and effectiveness per dose.
Do not use if compromised integrity. Exposure to heat, light or air can affect the taste or smell, so keep away from direct sunlight or heat and store in a cool dark place. Keep sealed when not in use.
Warning: This product is intended solely as a dietary supplement. Do not use as a sole source of nutrition. Keep out of reach of children.
Link to the original site: https://shop.muscletech.com/products/creactor.html