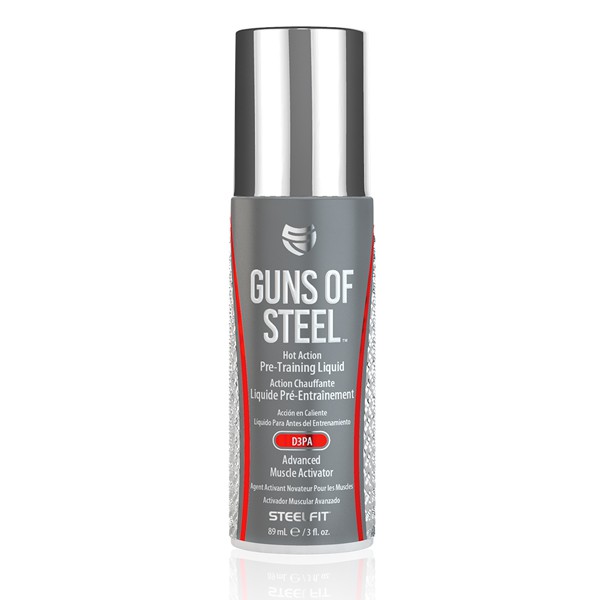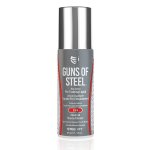 STEELFIT Guns of Steel
35.00 лв.
Description
Get Ready to BLAST Your Arms Like Never Before!
Perfect to use on biceps and triceps, Guns of Steel® Hot Action Pre-Training Liquid is formulated with D3PA, Caffeine, and Arginine. A powerful surge of heat immediately activates muscle responsiveness, fueling the most intense workouts with an unbelievable blast of power like nothing you've ever felt before. Your Pump Will Never Be the Same!
Directions: Apply a thin layer 5 to 10 minutes before workout. Apply directly to the biceps and triceps with circular movements until the liquid is fully absorbed. Apply again when needed. After use, close the cap tightly.
Recommendation: Team Power & beauty encourages you to contact our consultants that are available in our shops. Thereby you will achieve the optimization of your individual intake consistent with your training and eating plan, as well as other individual characteristics typical of each person!
Do not use if compromised integrity. Exposure to heat, light or air can affect the taste or smell, so keep away from direct sunlight or heat and store in a cool dark place. Keep sealed when not in use.
Warning: This product is intended solely as a dietary supplement. Do not use as a sole source of nutrition. Keep out of reach of children.
Link to the original site: https://www.steelfitusa.com/product/guns-of-steel/