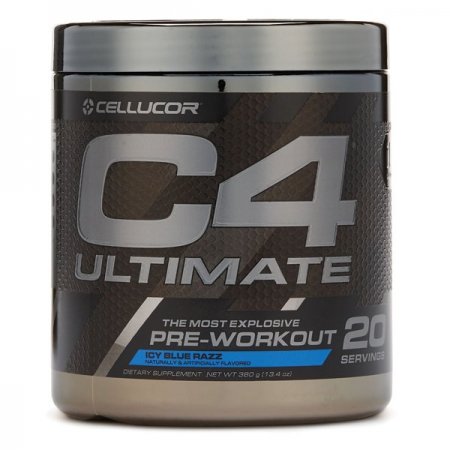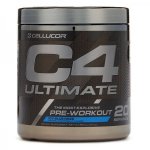 Cellucor C4 Ultimate 20 servings
72.00 лв.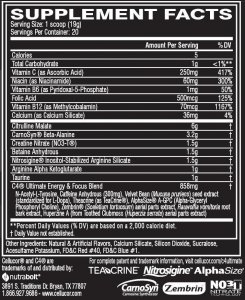 Description
Additional information
Reviews (0)
Description
It's not for the weak. It's not for the weekend warrior. This is for those that don't have limits in the gym. Those that aren't afraid to work, sweat, and bleed for their next best. It's dosed to the brim with the powerful ingredients that your body begs for. You will feel the explosive energy run through your veins as you prep for battle in the gym. This maxed-out formula also packs a heavy punch of nootropics, mood enhancers, pump amplifiers and endurance boosters to push you to your ultimate limit. C4 Ultimate will challenge you to push for one more rep, one more set, and to pick up that heavy dumbbell you've been thinking about for weeks.
Note: Suggested use: take one serving (1 scoop) of C4 Ultimate, mixed with 10-12 fl. Oz. of water 20-30 minutes before training. During your workout, it is recommended that you drink plenty of water or performance beverage such as Cellucor Alpha Amino to stay hydrated. Some individuals may experience a harmless tingling sensation, which is attributable to beta alanine. USE ONLY AS DIRECTED.
Recommendation: Team Power & beauty encourages you to contact our consultants that are available in our shops. Thereby you will achieve the optimization of your individual intake consistent with your training and eating plan, as well as other individual characteristics typical of each person!
Storage: Due to the complex structure of the active ingredients in this product, shake once a week and before use to ensure proper ratio of ingredients in the mixture and effectiveness per dose.
Do not use if compromised integrity. Exposure to heat, light or air can affect the taste or smell, so keep away from direct sunlight or heat and store in a cool dark place. Keep sealed when not in use.
Warning: This product is intended solely as a dietary supplement. Do not use as a sole source of nutrition. Keep out of reach of children.
Link to the original site: https://cellucor.com/products/c4-ultimate