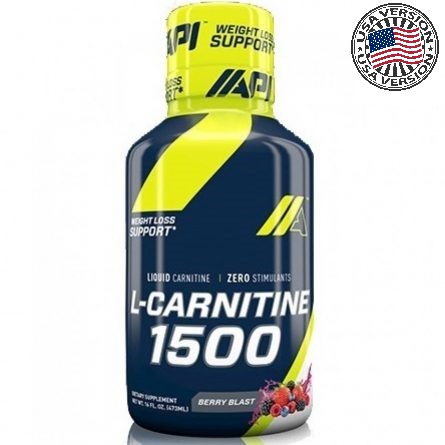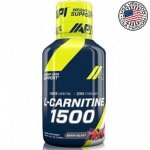 API L-Carnitine 1500 473ml. Coming soon !!!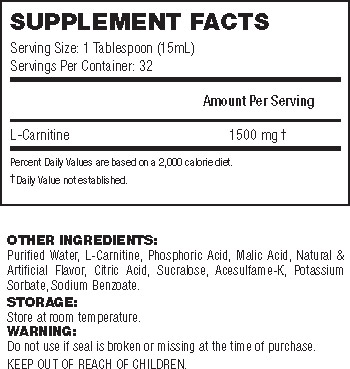 Description
WEIGHT LOSS SUPPORT
L-Carnitine is an amino acid that helps support weight loss by utilizing fat for energy. L-Carnitine 1500 supports a stimulant-free lean physique lifestyle.
CONVENIENCE & PERFORMANCE
L-Carnitine 1500 delivers elite athletes with 32 delicious servings of L-Carnitine. Drink anytime, twice a day to help fuel your athletic performance, endurance, and overall lean physique.
COMBINE WITH A FAT BURNER FOR OPTIMAL RESULTS
L-Carnitine 1500 is stimulant free therefore it can be combined with Fat Burner Advanced (our herbal weight loss product) or CutAF (our GO HARD Thermogenic product) for ultimate performance.
Directions: Shake well before each use. Take one tablespoon up to two times daily
Recommendation: Team Power & beauty encourages you to contact our consultants that are available in our shops. Thereby you will achieve the optimization of your individual intake consistent with your training and eating plan, as well as other individual characteristics typical of each person!
Do not use if compromised integrity. Exposure to heat, light or air can affect the taste or smell, so keep away from direct sunlight or heat and store in a cool dark place. Keep sealed when not in use.
Warning: This product is intended solely as a dietary supplement. Do not use as a sole source of nutrition. Keep out of reach of children.
Link to the original site:  http://www.getapi.com/products/l-carnitine-1500