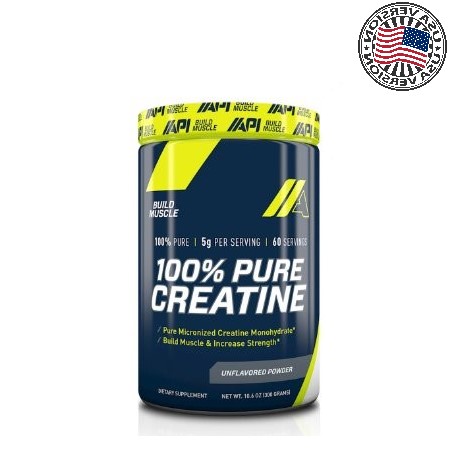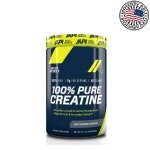 API 100% Pure Creatine Monohidrate 300 grams
30.00 лв.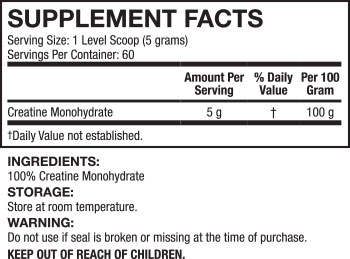 Description
100% PROVEN PURITY
API's CREATINE MONOHYDRATE is pure, uncut Creatine Monohydrate. With no added fillers, flow agents or sugars – this is the real deal. All Creatines may look the same, but buyer beware. The selection and handling of raw materials along with production conditions determine the quality of Creatine Monohydrate. Our single source of Creatine is tested for purity and stability so you get the same, consistent product each and every time.
MORE MUSCLE MASS & STRENGTH
Proven and tested, Creatine Monohydrate has been shown to increase muscle peak torque production in both younger and older male/female test groups. Creatine Monohydrate can help build both muscle size and strength, power on your pumps with increased intensity levels.
REAL RESULTS
Creatine Monohydrate is the most proven and studied athletic performance enhancer when used as a part of an intense training program. Rely on API's CREATINE MONOHYDRATE and it's 100% micronized formula to reach your muscle growth goals.
Directions Dissolve with 8-12 fl oz of cold water or juice.
Recommendation: Team Power & beauty encourages you to contact our consultants that are available in our shops. Thereby you will achieve the optimization of your individual intake consistent with your training and eating plan, as well as other individual characteristics typical of each person!
Storage: Due to the complex structure of the active ingredients in this product, shake once a week and before use to ensure proper ratio of ingredients in the mixture and effectiveness per dose.
Do not use if compromised integrity. Exposure to heat, light or air can affect the taste or smell, so keep away from direct sunlight or heat and store in a cool dark place. Keep sealed when not in use.
Warning: This product is intended solely as a dietary supplement. Do not use as a sole source of nutrition. Keep out of reach of children.
Link to the original site: http://www.getapi.com/products/100-creatine