GAT Sport Amino GT 30 servings
80.00 лв.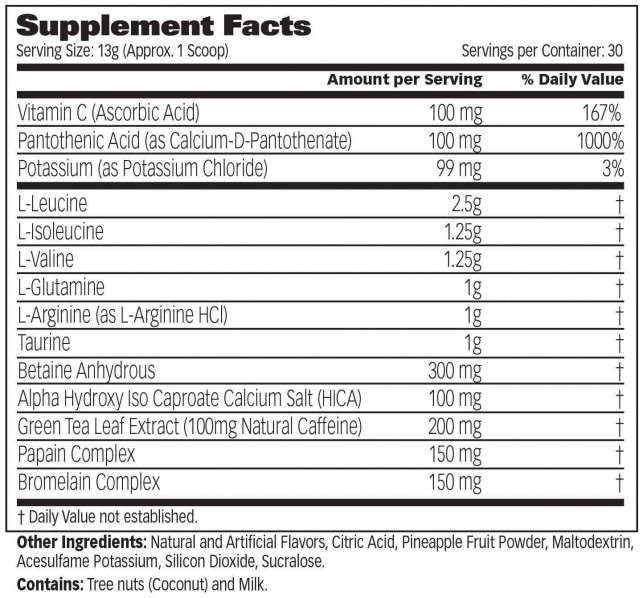 Description
Additional information
Reviews (0)
Description
Amino GT builds preserves and repairs muscle with 8 grams of amino acids. Athletes who exercise strenuously require additional amino acids for energy, muscle building and recovery. Amino GT also includes 5 grams of BCAAs, the dosage that has been clinically shown to prevent muscle soreness and assist with recovery. The 2:1:1 ratio of Leucine to Isoleucine and Valine is the most scientifically studied for athletic performance. Shown to be effective in numerous studies to promote protein synthesis and encourage a positive protein balance in the muscles when you need it most. The 2:1:1 ratio has also been shown to reduce muscle damage and accelerate recovery from resistance training. To get the most out of Amino GT, take one to two servings before and after your workouts. Your muscles are primed to soak up the amino acids and use them immediately for muscle repair and recovery at these specific times. If you are looking to add mass, also consider taking a dose first in the morning to stop muscle breakdown after a long night's sleep.
Directions:  Take one (1) serving (scoop) with 8-10 oz. cold water either before, during or after the workout. Can also be taken on non-training days or on an empty stomach any time of day.
Recommendation: Team Power & beauty encourages you to contact our consultants that are available in our shops. Thereby you will achieve the optimization of your individual intake consistent with your training and eating plan, as well as other individual characteristics typical of each person!
Storage: Due to the complex structure of the active ingredients in this product, shake once a week and before use to ensure proper ratio of ingredients in the mixture and effectiveness per dose.
Do not use if compromised integrity. Exposure to heat, light or air can affect the taste or smell, so keep away from direct sunlight or heat and store in a cool dark place. Keep sealed when not in use.
Warning: This product is intended solely as a dietary supplement. Do not use as a sole source of nutrition. Keep out of reach of children.
Link to the original site: https://shop.teamgat.com/collections/amino-acids-protein/products/amino-gt